Skip to Content
NO OBLIGATION ESTIMATES 
At Advance Marble & Granite Ltd, we aim to provide competitive prices with a quick turnaround time, all delivered with unmatched customer service. That's why we offer our potential customers a no-obligation estimate for upcoming stone fabrication and installation projects.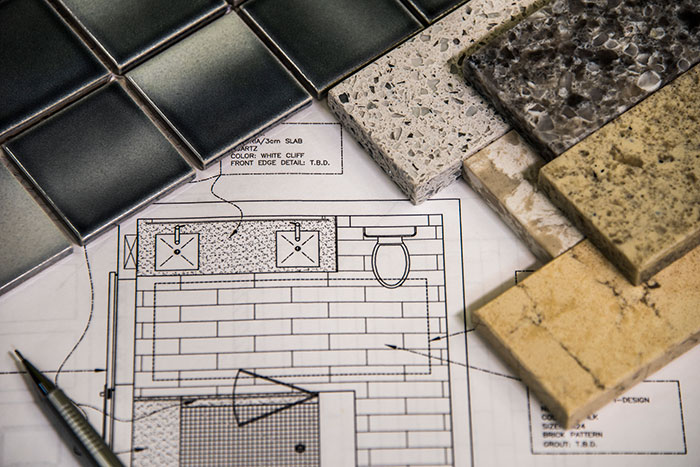 OUR PROCESS
Step 1: No Obligation Estimate
In order to provide an accurate quote, we check the layout of the cabinets with precise measurements. Our team can work directly with your contractors or cabinet manufacturers for detailed schematics, or we can start from a hand-drawn sketch of your layout. As part of this step, you'll be able to indicate what type of stone material you want or work with our sales staff to choose the right kind. Once the material, edge profile, fittings — like the style of under- or top-mount sink — are confirmed, we can provide you with a quote. A visit to our showroom can help you with your material, edge, and sink selections.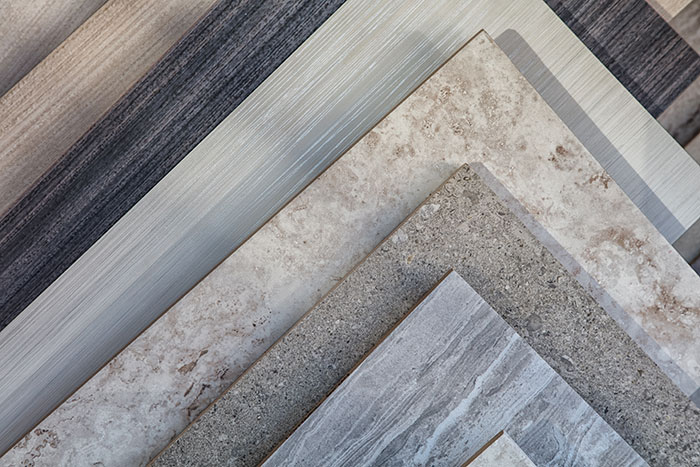 Step 2: Slab View
There are a number of ways we help you save more money. One of the major advantages of choosing Advance Marble & Granite Ltd. is that you'll be able to select your project's stone material in person from our current inventory. We carry a large selection of remnant stone pieces that can be used for your next countertop. All of the current choices can be viewed in our Toronto production facility. If our inventory doesn't have what you're looking for, we can help you source the perfect slab from our suppliers.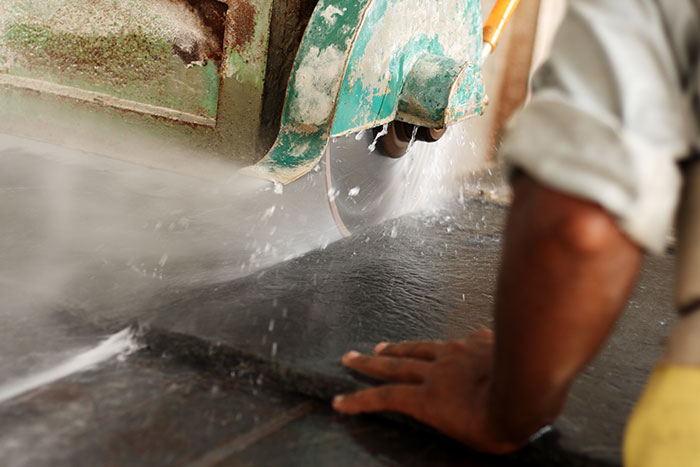 Step 3: Onsite Measurements
As soon as your new cabinetry is installed, one of our skilled template specialists will visit your home for onsite measurements using sophisticated equipment, such as a laser template to ensure precision and accuracy.
Step 4: Fabrication and Inspection
Our facility is equipped with state-of-the-art machinery and a team of highly regarded professionals who are willing to work around the clock to ensure timelines are met and a quality finish is achieved. Each job is carefully inspected before installation to ensure the final product is free of any defects and flaws that may have been caused during fabrication.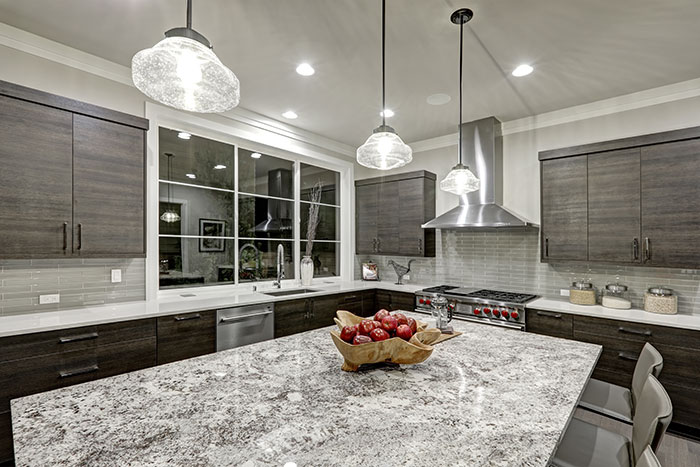 Step 5: Installation
A typical installation is completed within 10 business days from the date of the site measurements but, depending on the scope of work, we may be able to arrange a shorter timeline. Once fabrication is complete, our team will deliver and install the final materials. Our installers take the utmost care to ensure every piece is installed correctly for a flawless fit and finish. We take pride in our work and ensure every job is done correctly and the worksite is left clean.
Step 6: Enjoy
Sit back and enjoy your new stone countertop!
Visit Our Showroom Today for Great Prices on Stone Countertops!