Skip to Content
Toronto's Most Trusted Commercial Countertop Contractors
As a professional commercial contractor, you understand the need to delegate responsibility to experts when you need an installation to go perfectly. And when it comes to marble, granite and quartz counters and fixtures, you shouldn't settle for an amateur subcontractor to get the job done through a big-box store. Call the experts who know how to custom fabricate, shape and finish stone and hard surfaces with ease to give your customers a final product they'll love. We've worked with countless commercial and residential contractors throughout Ontario for years, and we'll ensure we deliver on budget and on time, as promised. We pride ourselves on expert craftsmanship, prompt communication and delivery—and exceeding our clients' expectations. Contact us today to find out how we can best serve you!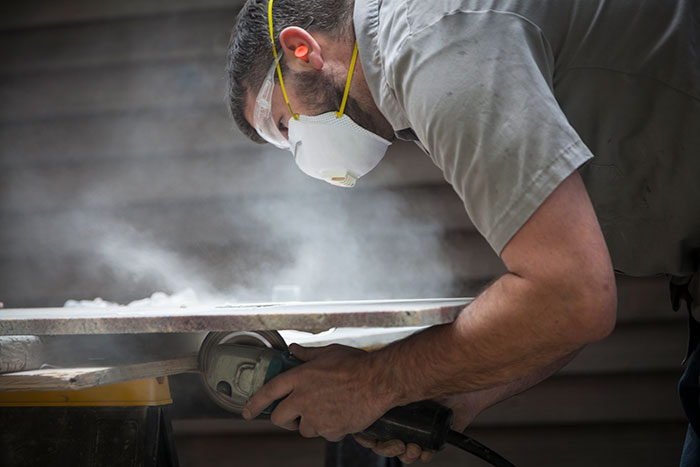 Licensed, Insured and Reliable
We're fully licensed and insured in Toronto, ON, and we've built a reputation for quality commercial fabrication and installation. Our team of fabricators, contractors and workers will ensure your exact specifications are met and we'll be happy to offer up affordable options and unique design ideas. No matter the timetable of your construction project, we'll work with you to meet deadlines and ensure the countertops, fireplace mantles or wall fixtures look stunning. When you need quality stonework, there's no better choice than Advance Marble & Granite Ltd.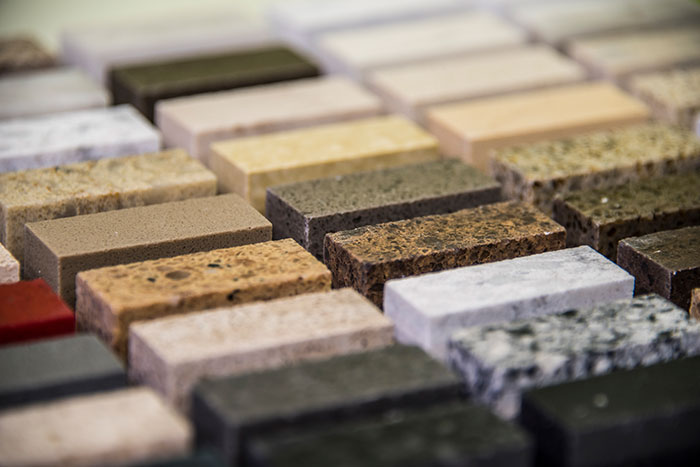 Marble, Quartz, and Stone Expertise
We offer a large array of stone selections for your next construction project, from more solid maintenance-free options like quartz, granite and solid surface, to high-end marble surfaces that draw the eye and give a room a sense of sophistication. Some important factors to consider when choosing a hard surface include:
Quartz is the most durable option; resistant to heat, bacteria and stains, but offers fewer color choices.
Granite is visually rich and popular; resistant to heat and bacteria but requires annual sealing/upkeep.
Marble offers a high-end timeless look, but it's susceptible to scratches and stains
We can help you select an option that will fit your client's needs and style perfectly, and we're always happy to oblige special requests. Contact our office today to schedule a consultation!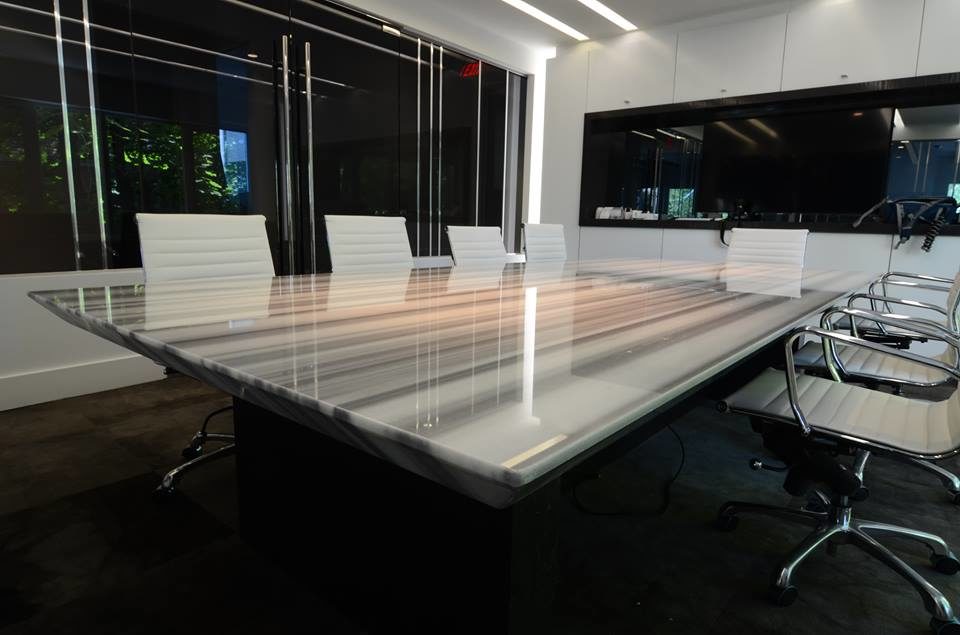 Prompt and Professional Service
We understand that time is money and when it comes to delivering on commercial countertops, mantles and wall fixtures, you can rely on our ability to deliver. We've worked with a large range of contractors and within multiple commercial and residential sectors. We'll ensure our team is prompt, professional and effective when it comes to fabrication, delivery and installation. From high-end homes to municipal buildings, retail stores, and corporate centers—we can handle any-sized job and give you an accurate estimate of timing and costs. Do you have a customer with a special request? We'll be happy to meet with both of you, listen to their ideas and design a solution they'll love. Don't limit your ability to deliver on quality—call on the hard surface, stone and countertop experts at Advance Marble & Granite Ltd today!
Visit Our Showroom Today for Great Prices on Stone Countertops!